Total Solution
We can provide total solution from customers idea to finished goods. Evaporator roll bond are not only the heat exchanger, but also required the art of design which makes high efficiency products. Our services and quality are also the core values of our company. Please see the below for our products & services.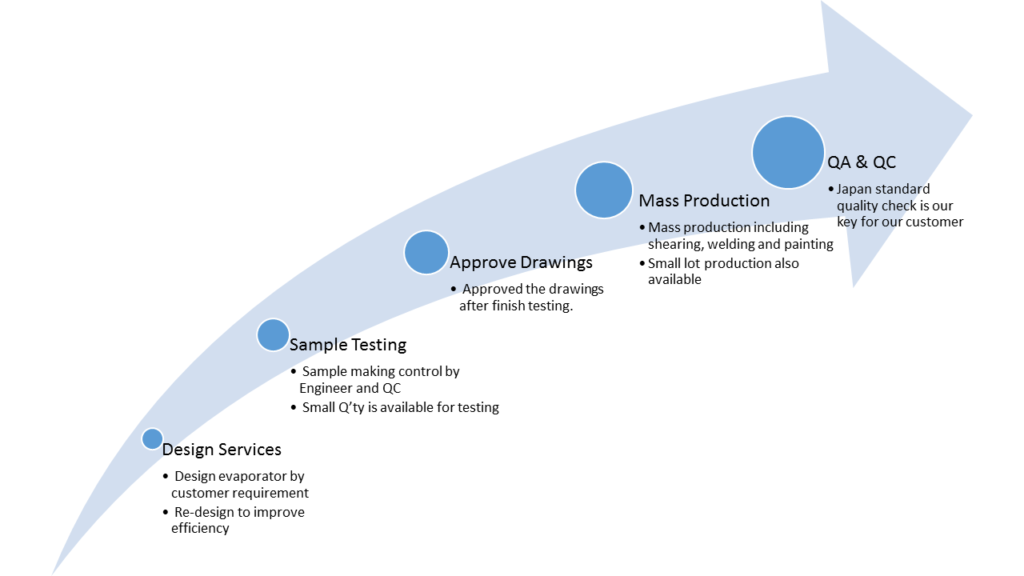 1. Design
We can design Evaporator roll bond pattern with our own design team, we inherited the know how from our mother company in Japan and combine with our own experience over 30 years and latest technology from CAD & CAM software.
2. Painting
TRC are using food-grade powder painting and environment safety. Our quality checking is to ensure with JIS standard.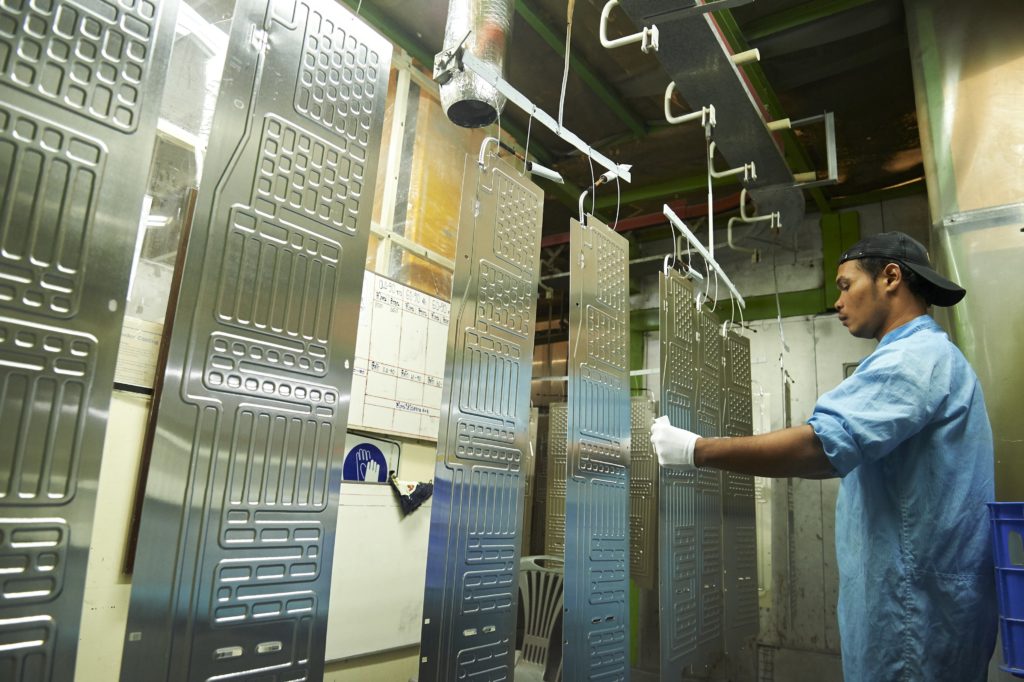 3. Welding & Blazing
We can weld and blaze the aluminum copper tube, suction tube, capillary tube and lengthening tube as per customer requested. This is reducing customer assembly process.